ENGRAVING MACHINE
In response to increasing requests from our customers to have more and more information permanently marked onto hydraulic cylinders, Challenger Hydraulics invested in a computerised engraving machine. This enables the customer name / working pressures / serial number to be clearly marked onto the cylinder as well as the date of manufacture, etc.
SPRAY BOOTH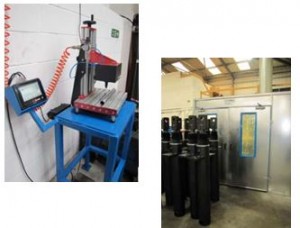 Challenger Hydraulics had a new paint spray booth installed in February 2012. This has significantly improved the quality of paint finish that we are able to offer our customers as well as maintaining a safe working environment for all employees involved in this process. The Spray Booth is suitable for undercoating cylinders only prior to the end user applying a topcoat.
CNC LATHE

Challenger Hydraulics has a number of Tong Tai CNC lathes which are ideally suited for manufacturing components for hydraulic cylinders ranging in bore size from 100 mm to 180 mm.  This size range is becoming increasingly popular with our customers and we have therefore had to increase our machine capacity in this area.  The machine is of robust design ideally suited to take large cuts as it has an oversized 30 KVA moor and solid cast slant bed minimising any vibrations.
MACHINING CENTRE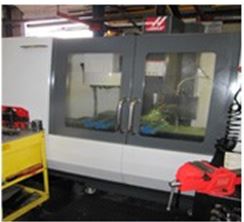 Challenger Hydraulics has installed a 3 axis fully automated machinery centre to increase the capacity in machining bespoke value blocks.  This has enabled us to offer our customers to have value packages integrated into the design of the cylinder.  The purchase of this machine has helped to create extra capacity in this area.  This machine represents a considerable investment for the company and demonstrates the commitment the owners of the company have in the long term future of Challenger Hydraulics.
3M BED CNC LATHE

Challenger Hydraulics have installed a 3m bed Harrison CNC lathe.  This machine is ideally suited for turning tubes up to 375 mm in diameter and allows us to machine all the large tubes and rods in house. By being able to do this work ourselves we are able to fulfil customers needs quickly avoiding long waiting times often experienced when using subcontractors. This investment will help us to have better direct control of the situation for the benefit of all parties concerned and bring lead times for long cylinders down.
NEW 3D CAD SYSTEM

Challenger Hydraulics has installed 3 Autodesk Inventor seats. This is a big step forward for us as previously we were using a 2D AutoCAD package. This new software will benefit the company by speeding up drawing time and improve accuracy and presentation of designs to our customers. Hopefully many of you will have seen these benefits and been able to use our drawing files when modelling up your designs.
CYLINDERS WITH INTEGRAL LINEAR TRANSDUCERS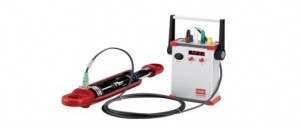 Due to an increased demand in cylinders with integral linear transducers we have built a partnership with MTS sensors in Germany who are a specialist manufacturer of this product. Over the last 12 months we have supplied cylinders with transducers fitted up to 3 metre stroke on flood lock gates, mobile vehicles and steel works. If you have any applications for this type of equipment please do not hesitate to give us a call. – 01924 464433
SOLAR PANELS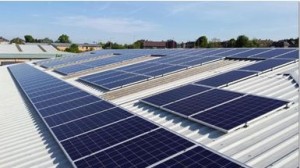 Challenger Hydraulics is part of a group of companies, one of which specialises in the manufacture of waste recycling equipment to minimise landfill and environmental impact. As a result the directors of the company are constantly looking at ways of reducing their environmental impact in line with the general ethos of the Challenger Group. This has driven us to installing a 37kW solar panel system on the roof of our factory which has now been fully commissioned. We are all hoping for plenty of sunshine this year!!