Used Wood Shavings Transport Equipment
Filed under - Sold
May 3, 2018
We have for sale a full shavings transport system for sale. The equipment is available as part system
or individual components and includes the following:
ALL REASONABLE OFFERS WILL BE CONSIDERED.
4-off holding hoppers / silos / rotary valves / ducting and diverters etc.

A number of transport fans are available including: 3-off 45 kW, 2-off 37 kW, 2-off 25kW, 2-off 22kW, 1-off 15kW and 1-off 11 kW.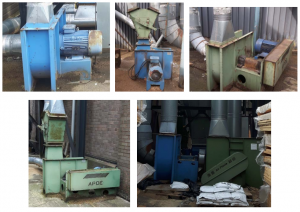 Control panels are also available.